The MET Gala 2017 was the greatest fashion spectacle of the year, and it left us an haute trail of drop dead glamorous celebrity style statements to admire.
Here are our picks for the best dressed celebrities at the MET Gala'17:
1.  Rihanna
Rihanna hit the red carpet in a drop dead artistic two-piece outfit by Comme des Garcons, which oozed out glamour and granted her a moment of midriff-revealing sass. She sealed her look with thigh-high strappy sandals, and the gorgeously vibrant '80s blush draping technique with red blended along her cheekbones, forehead and around the eyes.
2.  Cara Delevigne
Cara D is a real badass at the fashion game, and there is literally no look this girl can't slay. She rocked a sparkly silver scalp at the MET Gala, with actual crystals covering up head and her cheekbones. She flaunted a sharply tailored silver Chanel pantsuit, which had a deeply plunging neckline and a bold waist-cinch.
3.  Celine Dion
French singer, Celine marked her first ever MET Gala appearance flaunting a sharply structured, and charming Versace gown with a blood thigh-high slit. She pulled it off with immense grace!
4.  Zoe Kravitz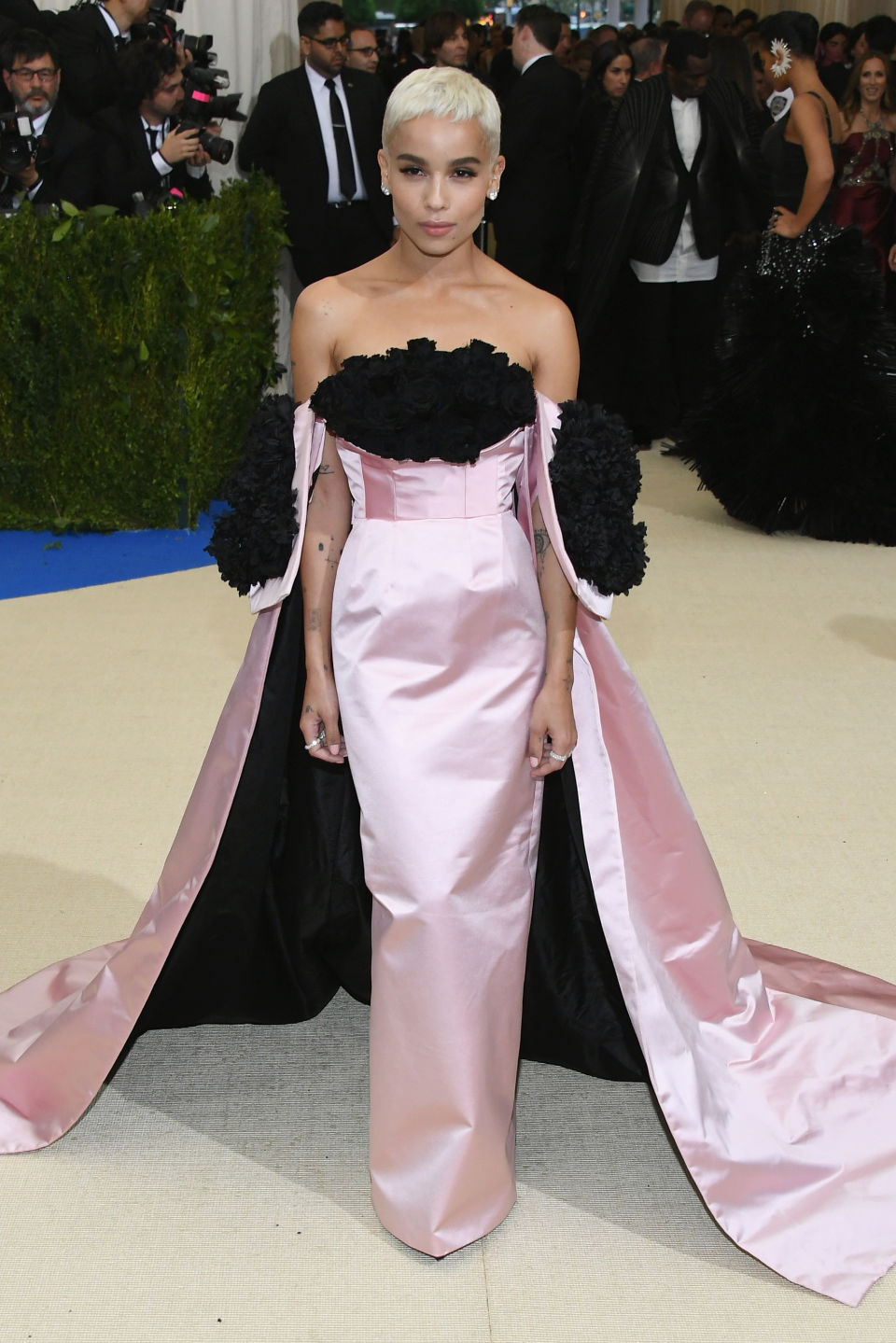 Zoe Kravitz looked ethereally angelic in this romantically pink Oscar de la Renta gown, and her infectiously chic bleach-blonde pixie cut makes this statement more of an enchanting dream.
5.  Katy Perry
The co-chair of this year's MET Gala and one of the hosts for the night, Katy Perry slayed the red-carpet with a stunning futuristic-inspired look in a bold red Maison Margiela gown, with a floor-sweeping veil that shrouded her dramatic navy smoky eyes and fiercely red lips. She served us glamour with a capital G!
6.  Candice Swanepoel
Supermodel and supermom Candice flaunted a classic vintage statement with a black sleeveless gown, and an insanely voguish high-pony. But it was her glamorously winged liner that stole the show and gave her elegant look a bold vibe.
7.  Zendaya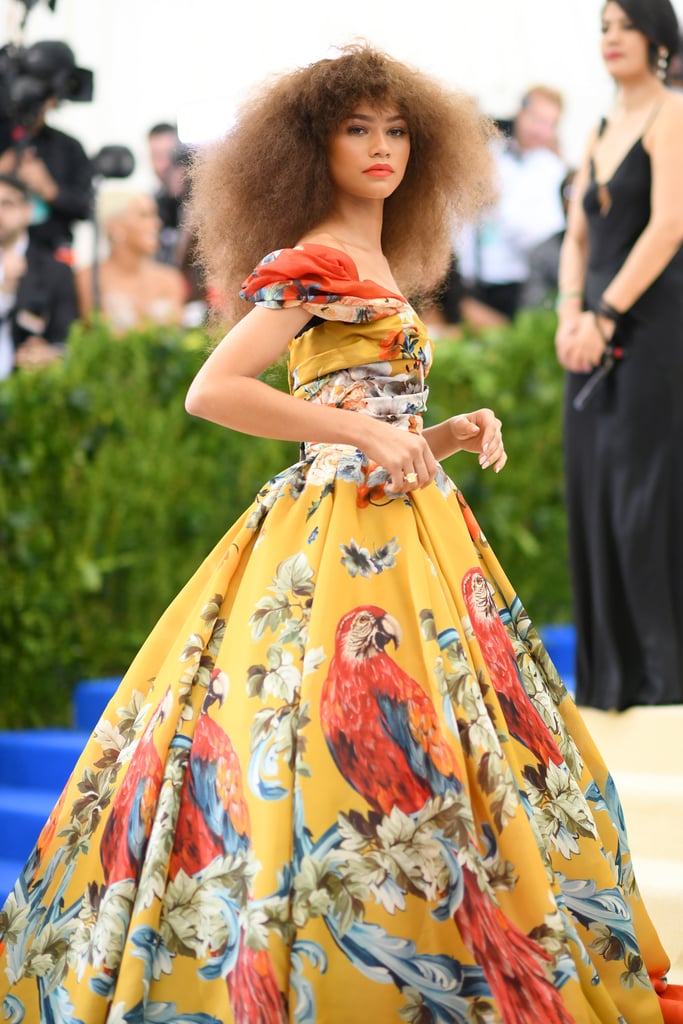 Zendaya looked exotically vibrant and perfectly dressed-for-a-Victorian-garden-party in this delightfully bright floral floor-sweeping gown by Dolce &Gabanna. She rocked her free-spirited and gorgeous natural curls, and her energetically vibrant statement literally stole our hearts.
8.  Chrissy Teigen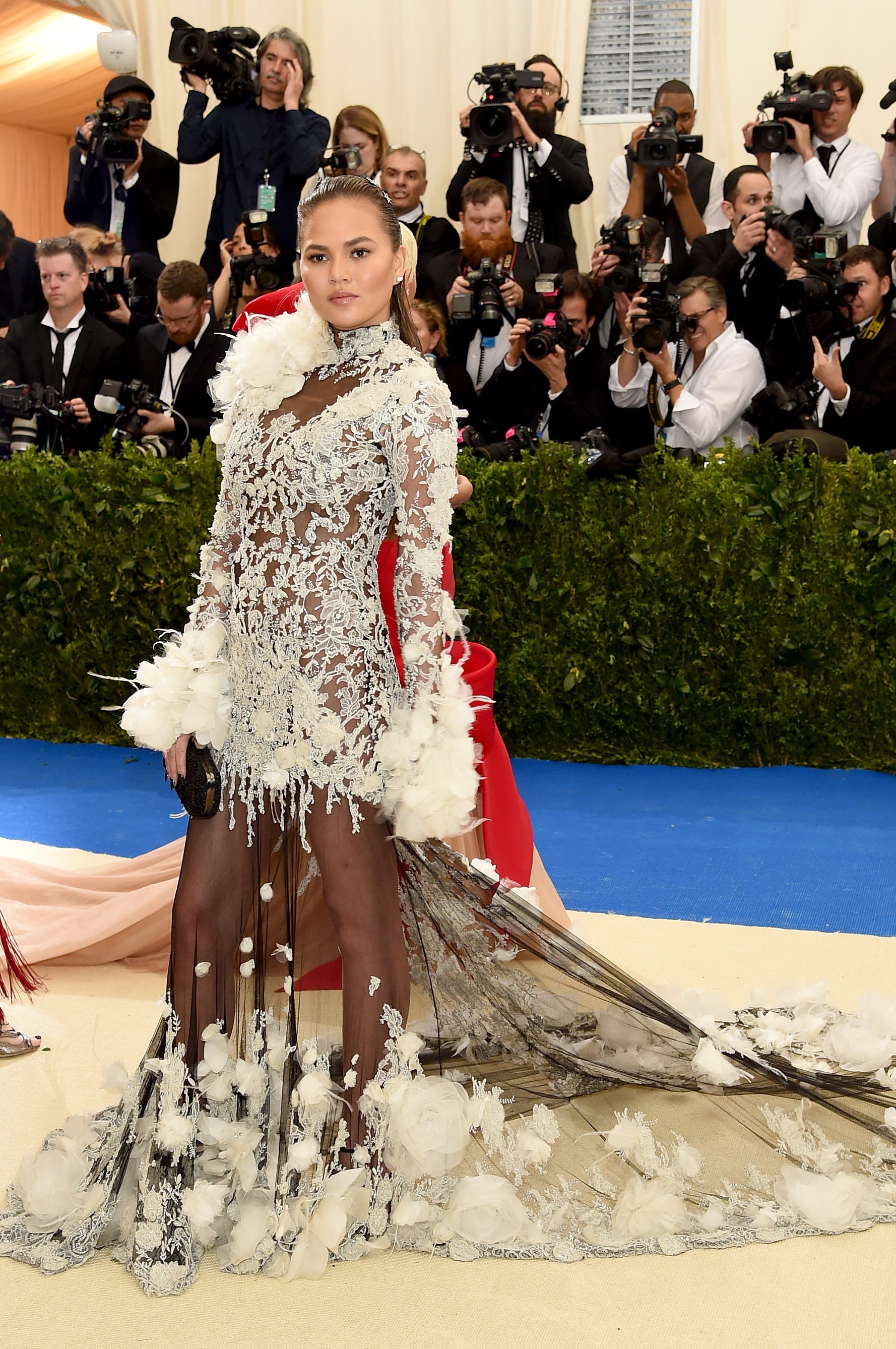 Chrissy flaunted a gorgeously hot statement in a sheer black floor-sweeping Marchessa gown, with exquisite silver embroidery and a generous amount of flesh revealing. She sealed her look with slicked back hair, and sensual nude makeup.
9.  Lilly Collins
Lilly's gorgeous goth-glam statement looked straight out of an Adam's Family portrait, and we couldn't help but admire how she glamorously she pulled off this classic GiambattistaValli gown.